Zekear Walking Shoes Review: The Only Travel Shoes You Need to Pack for a Pain Free Vacation
Aug 09,2022 | Zekear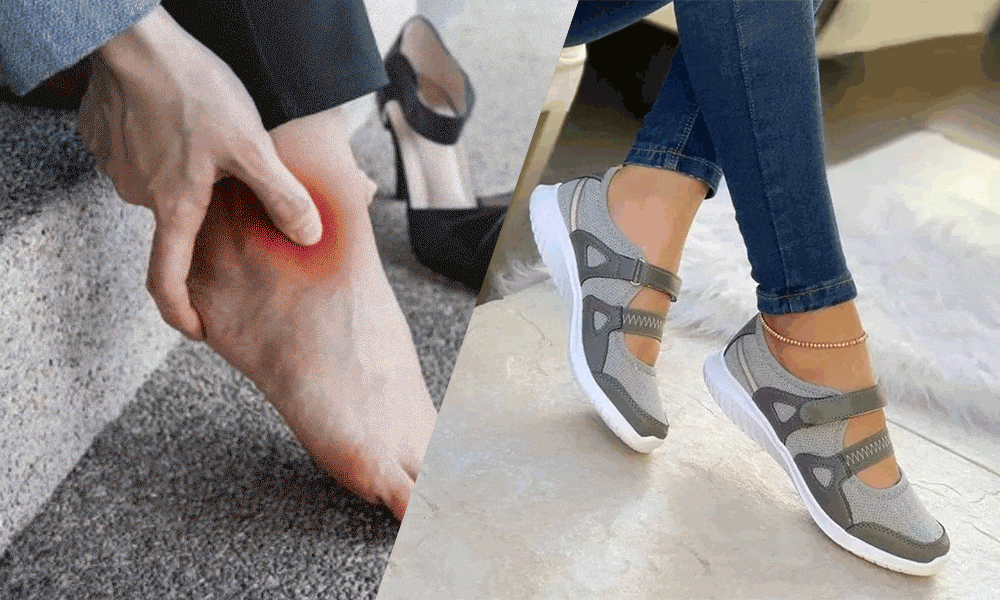 I like traveling in different cities and countries to appreciate exotic landscapes as well as taste local specialties. It is inevitable to walk at least 8000 steps every day during travel. But sometimes the shoes I wore were so uncomfortable... Nothing ruins a vacation faster than blisters, aching arches and pinched toes!
Those hard-sole shoes made me get tired easily, so I had to sit down and rest very often. However, when I returned to the hotel at the end of the day, I would still find blisters or broken skins; Airtight shoes made my feet hard to breathe and then got sultry and sweaty; Slippery soles of shoes forced me to walk very carefully on tile floors and steps, in case I got slipped and fell; On rainy days, the rain water soaked my shoes and wouldn't dry for hours...
I had been pretty distressed for this until my friend Joan recommended me a pair of shoes recently, and finally solved my problem.
This is a pair of lightweight shoes, both comfortable and good-looking. The wide and soft sole supports my foot arch, so I won't feel tired even if I walk all day. Their fashionable design and color make me look good with any clothes or dress in photos. I love them so much!
What Is It?
THESE SHOES DON'T JUST LOOK AMAZING! THEY ALSO PROVIDE SUPPORT FOR MY FEET!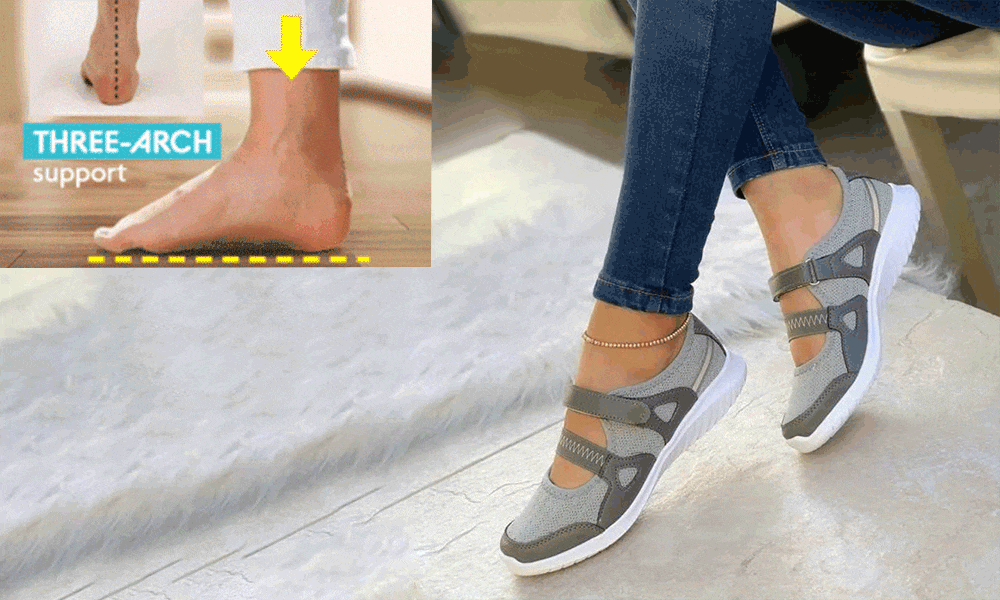 Ditch those bum shoes with poor arch support, little cushioning and straps that irritate sensitive feet! Whether you're pounding urban pavement or negotiating European cobblestone alleys, Zekear shoes may very well be the only travel shoes you need to pack!
A contoured footbed offers excellent arch support and a deep heel cup settles the foot securely into the shoe. A plush layer of memory foam cushions the foot from heel to toe.
Do your travel plans include long days of walking in the heat? Zekear provides enough adjustability and breathability needed to combat sweating.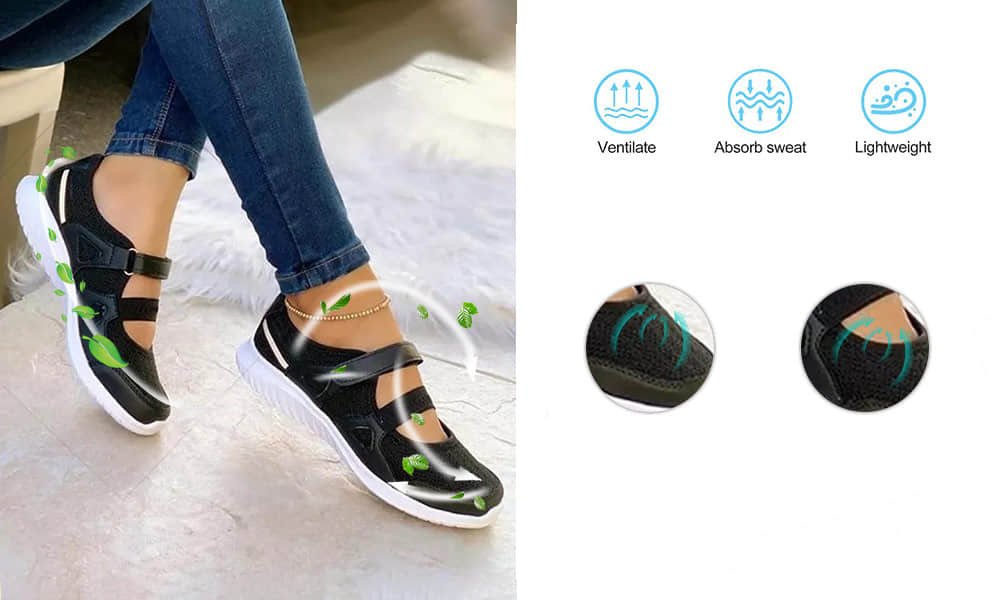 How Zekear Women

's Comfy Breathable Shoes Work

A Legendary Design

The heart of all models is the original footbed. The construction, which has been thought out to the smallest detail and makes it feel like you're standing in the sand, helps your feet feel as comfortable as possible for hours on end. This supports health and

promotes wellbeing.

Patented Sole for Arch Support


Zekear's ergonomically designed insoles keep your arches and heel from harm and help you achieve a better body alignment. The arch support will make walking and standing much more comfortable.

Anti-slip Tread

Durable anti-slip sole with textures guarantees better traction that can keep you from slipping or sliding, whether you are wearing the shoes indoor or outdoor.
Lightweight and Breathable Design

Lightweight ergonomic soles provide superior cushioning, help propel foot forward with minimal joints motion and add spring to your step. The breathable design of these shoes will keep your feet dry and cozy all the time.
Quick Dry Material, Easy to Clean

Soft fly weaving upper makes it easy to dry and clean, you will never need to worry about accidentally step on a puddle after raining.
COMFORT AND VERSATILITY
Do you need comfortable travel shoes that come in extended sizes and widths? Look no further. Zekear Women's Comfy Breathable Shoes will cradle your foot in comfort and support while providing the extra length or width your feet require.
But that's not all. Zekear shoes combine comfort and versatility like no other.
The real specialty of Zekear is its versatility. With their enviable and always fashionable look, the Zekear shoes will make you look good on any occasion.
START A NEW FASHION!
Thanks to their lightness and top quality materials, Zekear shoes offer the greatest possible comfort and keep your feet cool all day long.
Moreover, the look of the shoes is absolutely fashionable. Get ahead and be the first among your friends to own a pair, and expect the most spontaneous reaction at the sight of these shoes: "but they are beautiful, where did you find them?"
Simply, slip them on and snug your feet in place for enhanced support.
It's lightweight but with a fat pad design that will make you walk more steadily & stand for hours, with little strain or imbalance.
Overall, I'm thrilled with my new ZEKEAR purchase and highly recommend Comy Breathable Shoes to anyone who needs a supportive travel shoe with a roomy toe box without a sloppy fit.
Comment