These Are the Best Sandals for back Pain, According to Podiatrist
Aug 15,2022 | Zekear
The best sandals help prevent and alleviate back pain by realigning your feet back to their natural position while wearing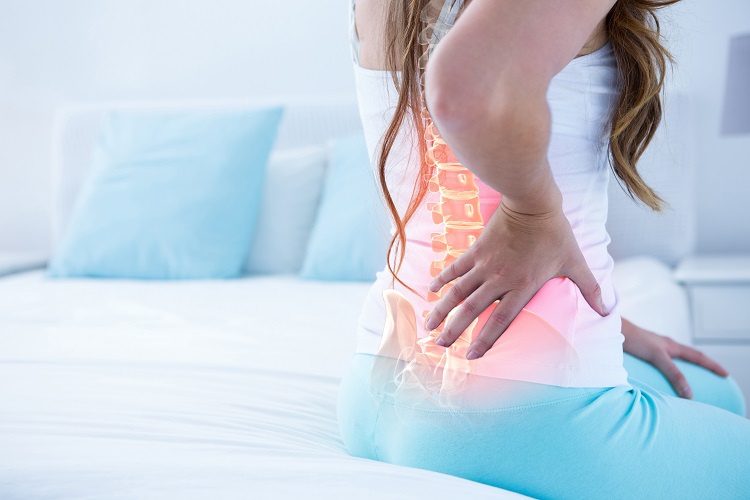 A recent study shows 20% of Americans have serious foot problems, and that the number for women is much higher. Making matters worse, 8% of all adults (that's 16 million people) suffer from long-term back problems. So many people don't understand the back is directly tied to the feet!
When your feet are wrongly aligned, your knees and hips follow and then your back falls into misalignment. This contributes to lower-back problems; so, oddly enough, injured, hurting feet are directly related to an injured, hurting back.
How Your Feet Can Affect Back Pain
The leading cause of your back pain may be your feet and improper footwear. Likewise, if you already suffer from back pain, improper footwear can aggravate the condition.
Improper footwear with poor support causing your feet roll inward or pronate excessively when you walk or run.
So, if you suffering from back pain, you should look for shoes with following features:
Support and Cushioning – Good arch support that helps to align your feet properly with motion control and stability features to prevent excessive or hyper pronation. Cushioning to absorb shock and provide comfort to reduce the impact on your body when walking or running.
Heel – A low and stable heel as a high heel can cause an impact that may lead to back pain.
Fit – A good fit that is not too loose or tight look for adjustable straps for a customizable fit.
Luckily, a top professional in Zekear designed a pair of Women's Comfy Orthotic Sandals that combines all the above fetures to help prevent and alleviate back pain by only wearing them.
The Best Sandals for Back Pain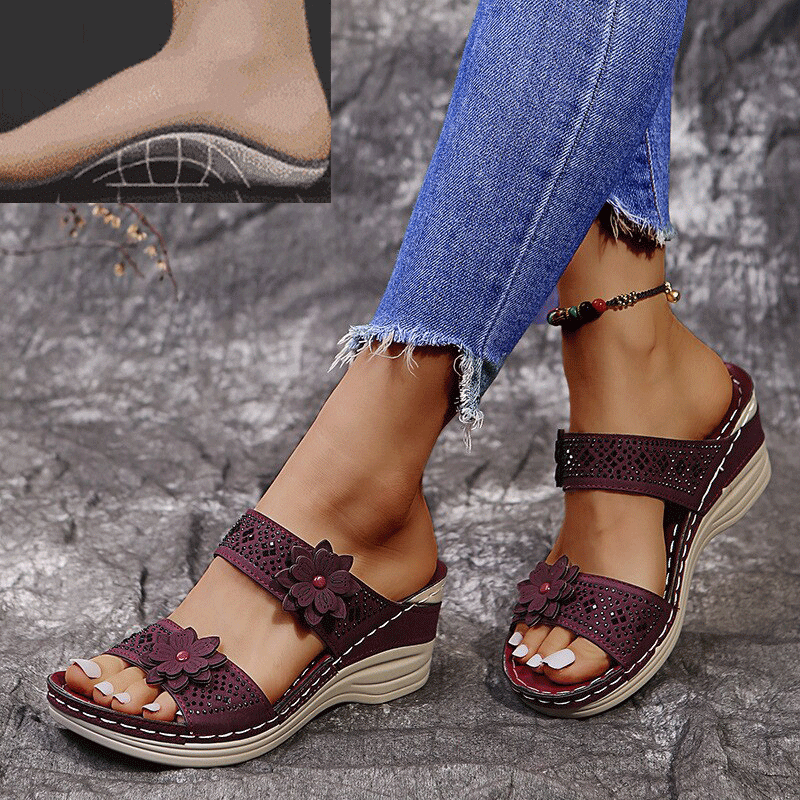 Zekear Vintage Flower Orthotic Sandals mold to your foot, taking the exact shape and providing amazing help. They support your foot and ankle in all three planes of motion and provide help for flat feet, plantar fasciitis, high arches and other foot problems.
For back pain sufferers, these are ideal since they were designed by a team of podiatrist.
Podiatrist-designed, biomechanical orthotic footbed with Orthaheel technology helps stabilize, support, and realign feet back to their natural position while wearing.
Shock absorption and arch support. Memory soles, highly adaptive, able to move with your feet as you walk and absorb a lot of shocks.
Once you try these sandals, you'll notice how they dramatically change how your feet feel, but they also help so much more:
Soft, seam-free interior lining reduces pressure points and friction against skin, offering superior comfort and protection.
Non-Binding Construction Soft uppers, padded with foam with no overlays across the bunions and toes help reduce pressure on bunions and hammertoes for a relaxed, comfortable fit.
Anatomical orthotic insoles control over pronation and help ease stress on the joints of the foot, knees hips and lower back.
Lightweight ergonomic soles provide superior cushioning, help propel foot forward with minimal joints motion and add spring to your step.
The stylish design and color of these sandals are perfect for all seasons and outdoor activities.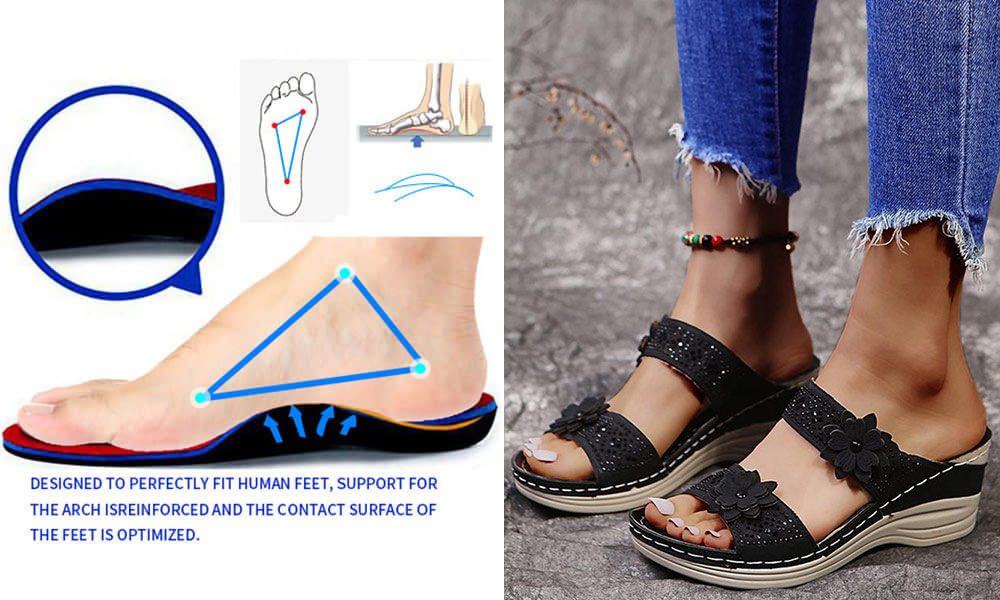 Without using the right footwear, you can expect that it will be putting pressure on your legs and back every time you take a step.
By wearing comfortable Zekear sandals, you make sure your whole body feels and functions well.
Comment