The Best Shoes to Wear if You Have Bunions, According to Podiatrists
Aug 09,2022 | Zekear
One miserable thing is that, many seemingly "normal" shoes can be extremely uncomfortable for those who suffer from bunions.
Wouldn't it be nice to learn firsthand from a professional how best to handle foot problems? What if you could learn what's wrong with your feet, and then have your foot problems addressed?
Thanks to Zekear, you can enjoy the next best thing - a pair of professional-designed sandals capable of alleviating discomfort caused by bunions.
Listen to the Professional
A recent study shows 20% of Americans have serious foot problems, and that the number for women is much higher. If you have a bunion, know that they're fairly common in the general population - about a quarter of adults (that's 16 million people) have them.
Because the bump caused by bunions adds width to your forefoot, most shoes can put pressure against the bunion, leads to numbness and tingling, and inward motion of the big toe. Thus, inappropriate footwear is exaggerating and progressing bunions day after day.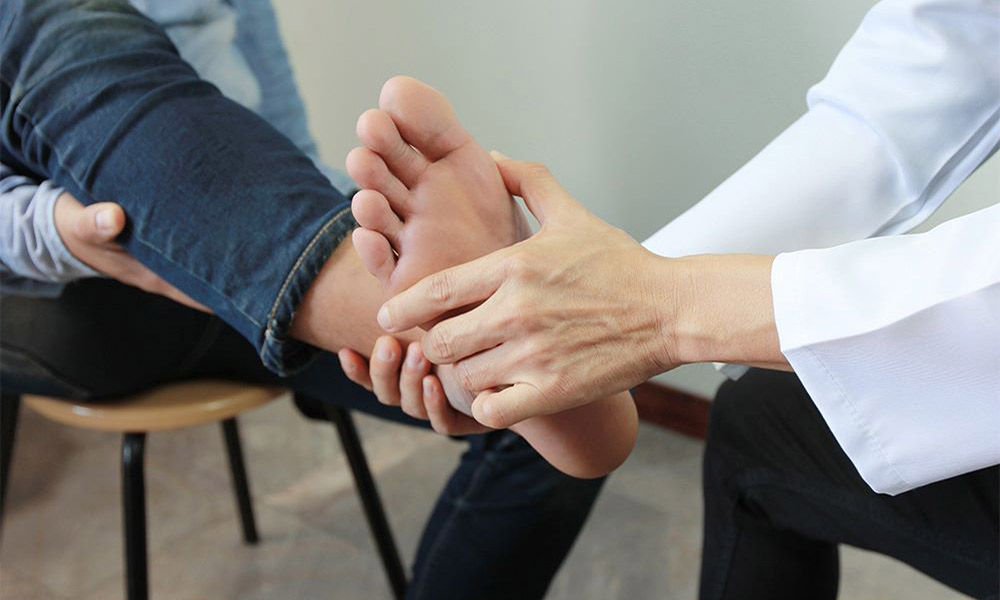 Luckily, a top professional in Zekear has designed a pair of Women's Comfy Orthotic Sandals, which are perfect for anyone dealing with bunions.
It's the ultimate footwear that not only makes the bunion sufferers more comfortable while wearing shoes, but also reduces its risk of progressing and worsening.
What Is It?
Here's the secret about Zekear Orthotic Toe Loop Sandals.
They are the first "over-the-counter" custom grade orthotic sandals. They are as close to a fully custom product as you can get without going to the doctor, but they come at a fraction of the cost of custom orthotics.
They feature a soft leather construction that seamlessly conforms to the shape of your bunion. Zekear Orthotic Toe Loop Sandals wrap around your bunion comfortably, taking the exact shape and provide amazing coverage. What's more, they incorporate footbed that feels soft to the touch, going gentle on bunions and other foot pains.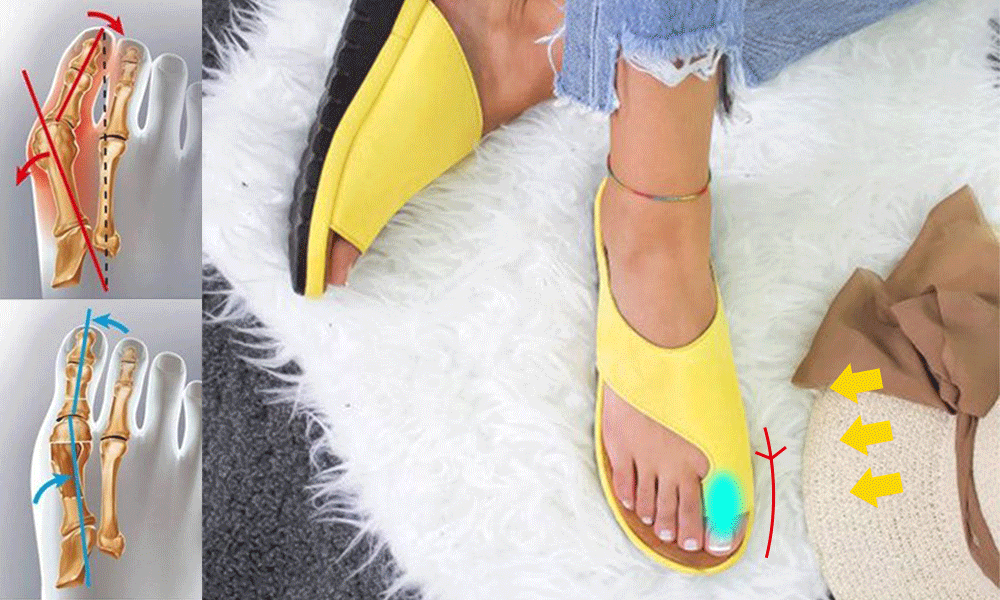 The patented design of Zekear was created in part by a professional who works with feet, saw so many problems with people's feet that she took her knowledge for making it work with your foot throughout the day.
WIDE FOREFOOT ALLEVIATE BUNION STRESS
Wide and naturally-shaped toe boxes provide much-needed relief from pressure placed on bunions and joints. It also gives your foot enough room to spread out and keep your toes from cramping up together while wearing.
CRAFTED FROM STRERCHABLE FABRICS
These sandals are made of materials with soft, stretchy fabric, won't put excess pressure on bunions or joints. Soft interior materials also help reduce irritation.
SHOCK ABSORPTION AND ARCH DESIGN
Durable, shock-absorbing outsoles, comes with a deep heel cup to help distribute body weight more evenly. Make you walk more steadily & stand for hours, with less strain pressure on the big toe joint.
DESIGNED BY TEAM OF PROFESSIONALS
Slight lifting heel causes the rest of the foot to rotate in a more optimal biomechanical position. It is also great for posture and reduces muscle imbalances by moving angled toes back to their original positions in order to realign skeletal positioning.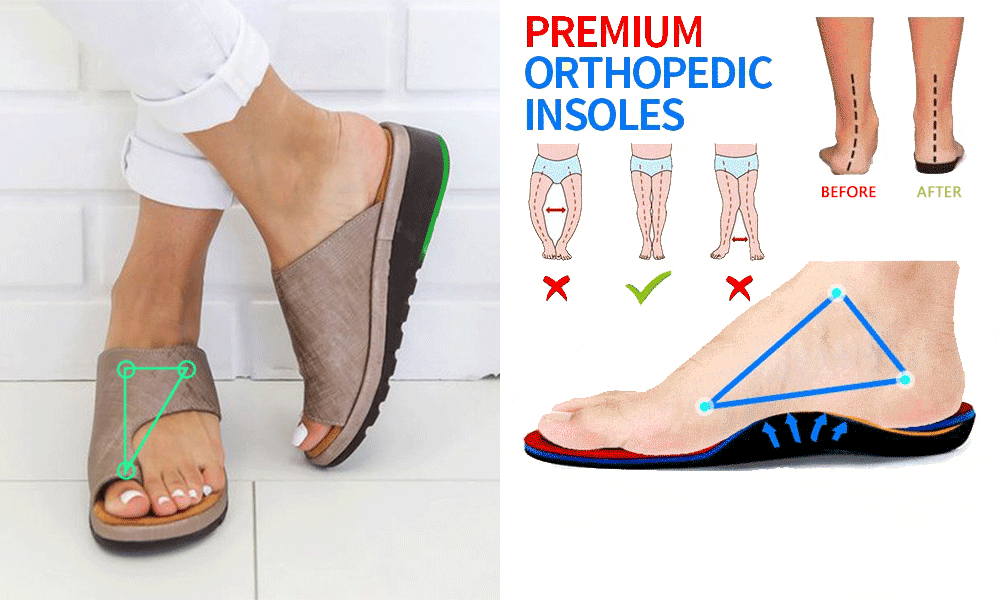 Once you try these sandals, you'll notice how they dramatically change how your feet feel, but they also help so much more:
Soft, seam-free interior lining reduces pressure points and friction against skin, offering superior comfort and protection.
Non-Binding Construction Soft Uppers is made of breathable, high-quality leather, reduces friction against skin, serving to keep your foot dry, fresh and breathable all day with the antibacterial shield.
Anatomical orthotic insoles control over pronation and help ease stress on the joints of the foot, knees hips and lower back.
Lightweight ergonomic soles provide superior cushioning, help promotes stability and even weight distribution to prevent any pressure on your big toe.
Non-slipping soles offer maximum stability and excellent grip on any surface and at any time.
The stylish design and color provide perfect fit while giving you stylish look on any occasion at the same time.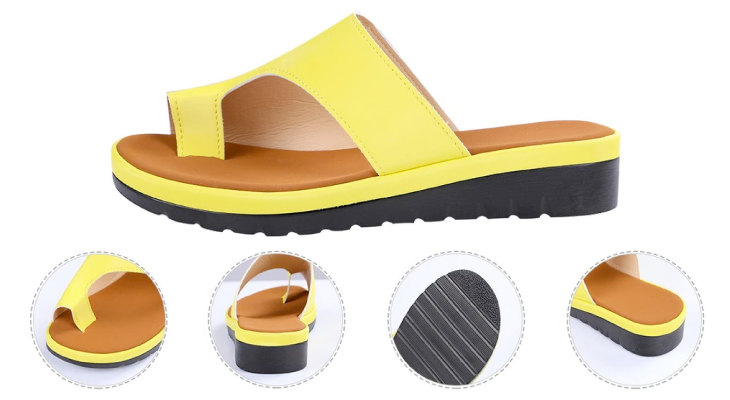 Don't let your sandals get in the way of keeping your feet happy. Grab yours NOW!
Every pair of Zekear Orthotic Toe Loop Sandals gives you Incredible Health Benefits!
Zekear Orthotic Toe Loop Sandals are the best footwear for anyone. It can also do wonders for your back. It provides comfortable footwear that doesn't tighten and will greatly alleviate your frequently happened foot problems.
As the professional suggests, to choose a pair of right sandals is essential for our health and well-being, so wearing Zekear Orthotic Toe Loop Sandals that help you in all the right places can make the world of difference.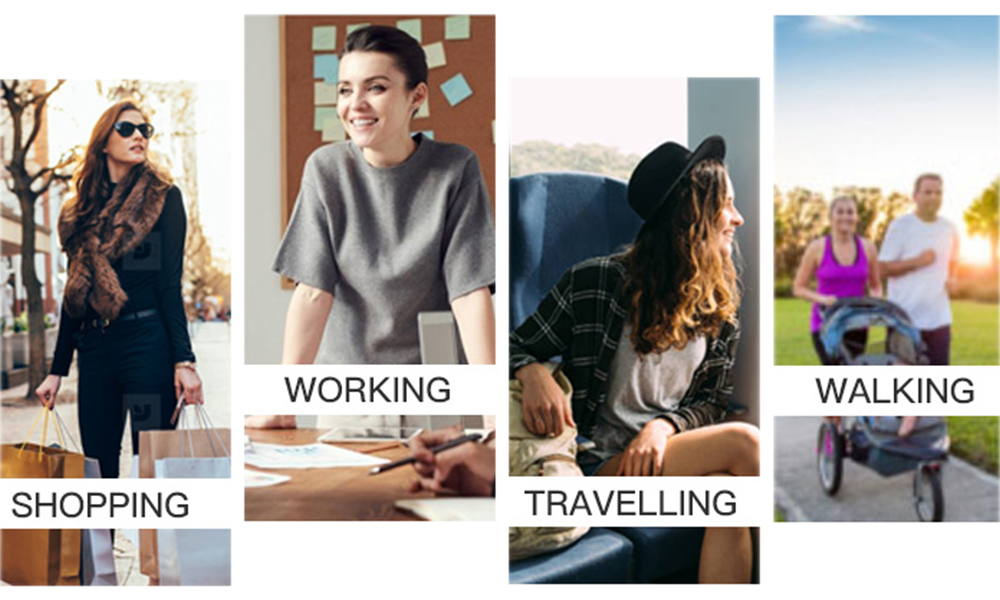 By wearing comfortable Zekear sandals, you make sure your whole body feels and functions well.
Here Are What People Saying:
Beautiful Sandals. When I first saw them I didn't think they were going to fit my wide feet, but they did. I love them.
These are great sandals, especially for the price. I love the look and have received many compliments on them.
These are super cute, casual sandals for kicking around this summer. I have wide feet and they fit me fine. A really excellent choice for a flat summer sandals.
LIFE IS TOO SHORT FOR LIVING WITH DISCOMFORT
Try to count how many hours you spend walking and standing during the day. Now, if you wear sandals that don't fit you right, you make yourself experience discomfort during all these hours.
The earlier you wear Zekear Orthotic Toe Loop Sandals, the sooner you will ease your foot problems and back problems, and enjoy the comfort feeling as if you're walking on clouds.
Comment