Best Shoes for Costal Adventures and Water Park
Aug 09,2022 | Zekear
A grippy, protective pair of the best water shoes makes the perfect footwear for wild swimming, coastal walks and watersports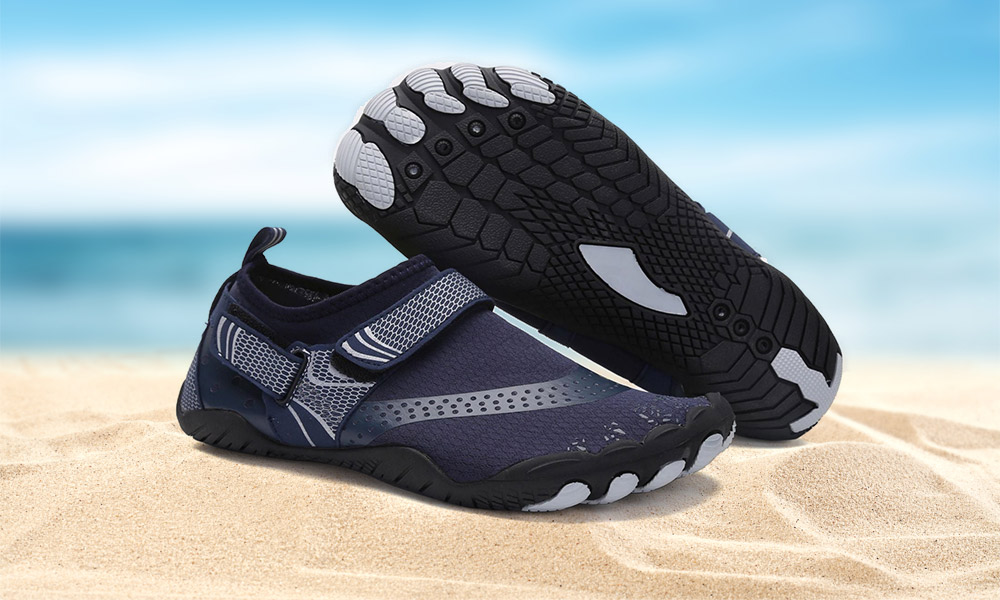 Whether you're going for a hike, dive, kayaking or merely strolling the beach, it's no denying the comfort and protection of our footwear makes a difference.
Imagine snorkeling on a shallow cove when suddenly you step on broken glass or a rough rock underneath the surface. OUCH! At worst, they're a recipe for a serious cut or infection.
This, amongst other several reasons, is why you need the best pair of water shoes.
Choosing the perfect water shoes for you can indeed be confusing, fortunately, we've found you the best footwear of 2022 for staying safe while swimming, river hiking, snorkeling, paddling, and all your other aquatic adventures.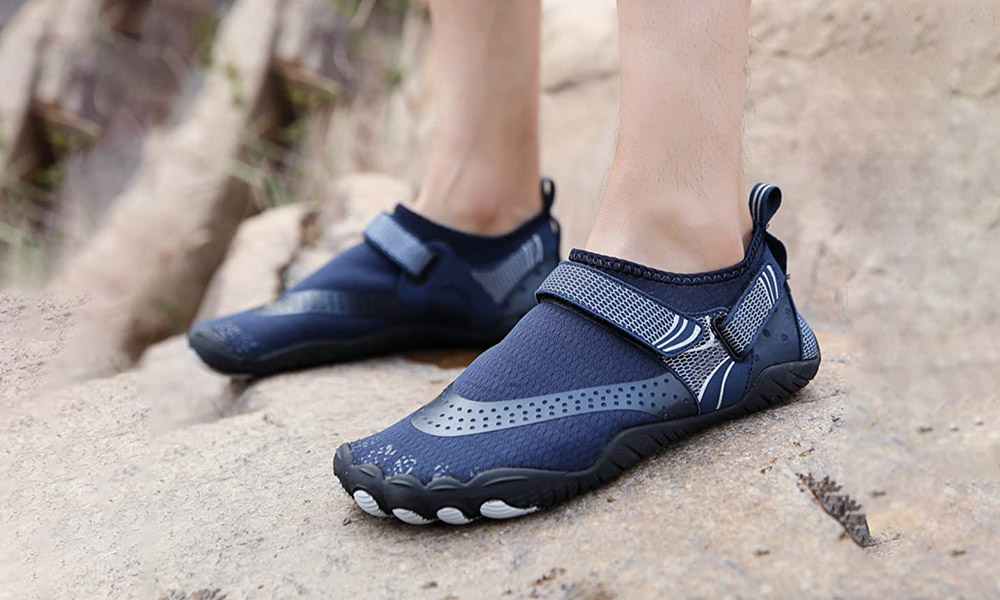 Introducing Zekear Ultra Comfy Water Shoes
This is a revolutionary pair of water shoes that is ultra-flexible, quick drying, slip-proof – without sacrificing style – to stay safe from underwater hazards.
Zekear Ultra Comfy Water Shoes have evolved so much from the conventional water shoes in terms of design, material, and most important, its technology.
These are revolutionary water shoes made to be equally comfortable at home in the wet stuff as they are on challenging terrain. They offer the comfort of a supportive walk whilst staying at the height of fashion.
They can do everything that's required of them with minimal fuss: they're comfortable, quick-drying, very light and easy to take on and off thanks to their elastic uppers, while the outer sole also protects you from sharp objects and they grip reasonably well on wet rock.
Thanks to their innovative design, high quality, wrap-around support and protection, Zekear Ultra Comfy Water Shoes have soon made the name for themselves as the best solution among all the models on the market for water activities.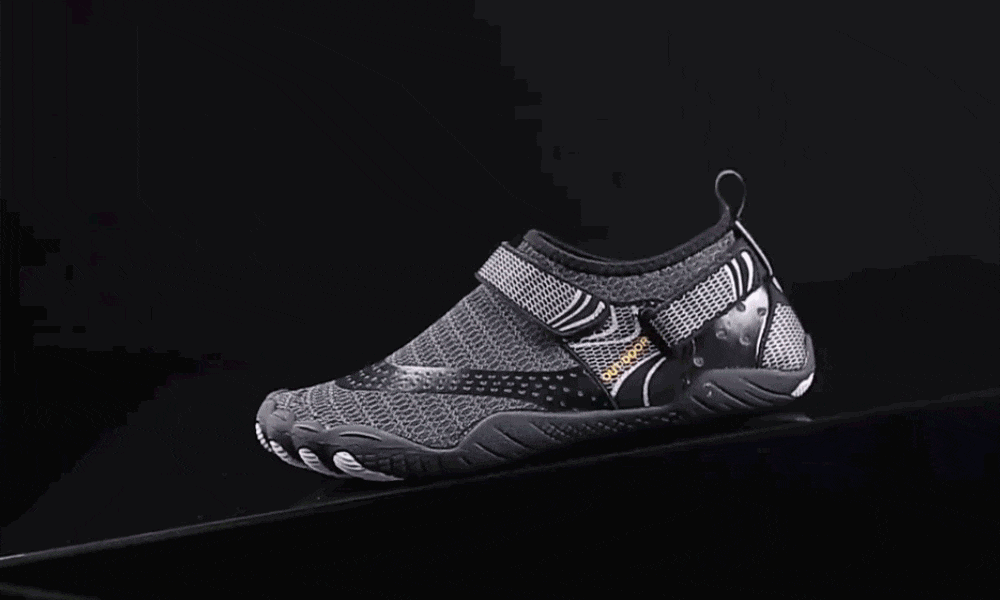 Forget about flip flops, sneakers that doesn't protect from injury in wet, slippery terrain! What you need for your water activities is comfortable, flexible, breathable water shoes that will help protect your feet from hazards you might not see underwater.
Designed To Keep You Safe and Comfort On All Aqua Environments
The Zekear contour to the shape of your feet and keep them protected at all times. Slip-on design gives almost a barefoot feel.
The Ultra-breathable, light, four-way stretchable fabric allows for optimal flexibility and comfort while you're in the water. What truly makes Zekear standout, are their exceptional underfoot traction effectively preventing slipping.
Ever need to wade through wet terrain? Zekear features patented anti-slip soles, which have specially designed tread patterns for optimal traction on slippery surfaces, while also absorbing shock to take pressure off your joints.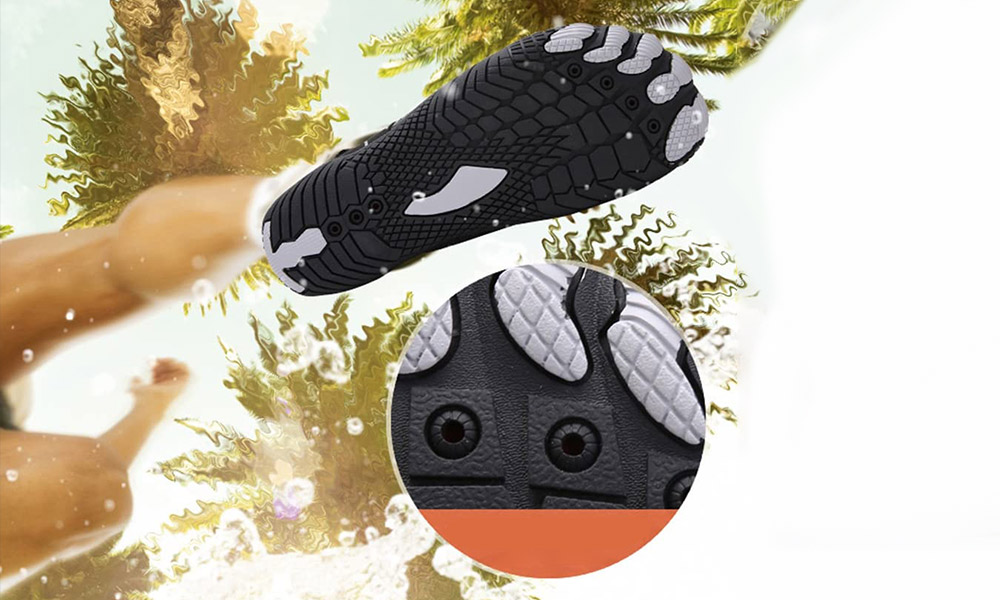 Hate how your feet squished in soaked footwear? Every pair of Zekear makes your feet breathable and fresh all day long with its integrated drainage system. The transition from water to land is also much easier when you don't have a gallon of water weighing your feet down.
What Are the Advantages of Zekear?
✔️ INNOVATIVE SOLES OFFER OPTIMAL TRACTION
Incorporate tread patterns, the slip-resistant soles offer exceptional traction in a wide variety of wet and slippery terrainson which won't wears with you over time, making them a good choice for any water activities.
✔️ SHOCK ABSORBING AND GREAT SUPPORT
The Zekear incorporates footbeds ergonomically made of EVA foam, for added soft, cushioning and supportive. They absorb shocks, keep your arches and heel from harm, making walking and standing much more comfortable.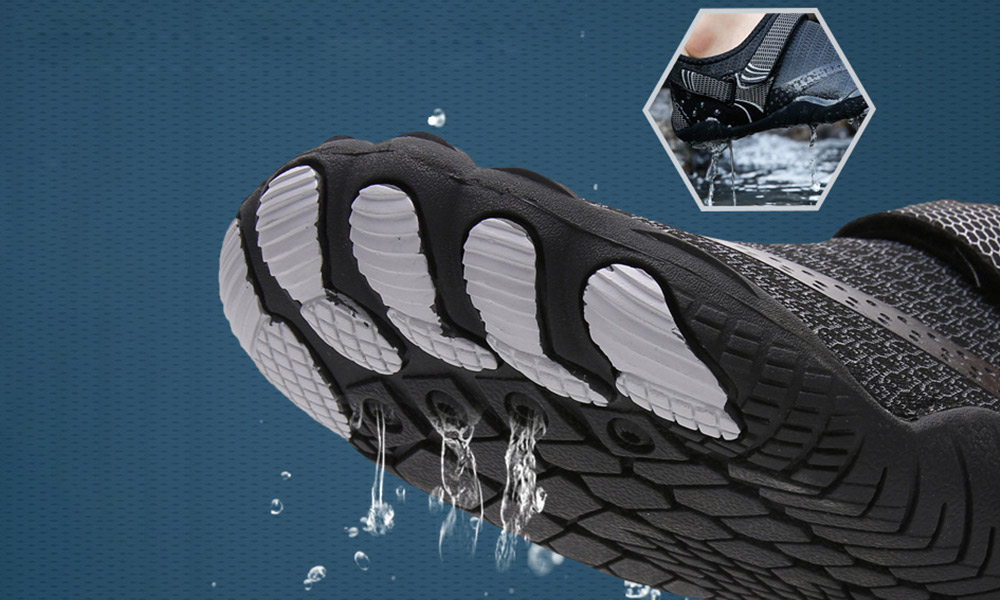 ✔️ KEEP YOUR FEET DRY AND FRESH ALL DAY
Their open-air mesh on the upper, and integrated drainage hole are able to quickly filter the excess water to prevent stuffy and sweaty. The insoles take the honecomb airhole, which is sweat absorbing to prevent smell and ordor inside the shoes and keep feet fresh and dry.
✔️GENTLE AND MOULDED FIT
Soft, seam-free interior lining help reduce pressure points and friction against skin, offering superior comfort and protection.
✔️ADJUSTABLE VELCRO
Adjustable back and ankle velcro to help accommodate different widths and insteps, allowing a customized and gentle fit to the most sensitive of feet.
✔️ PROTECT YOU FROM INJURY
Zekear saves your foot a lot of suffering from scorching sand, cuts and abrasions, stubbed toes and twisted ankle when walking in wet, rocky terrain. Features a rugged, specially designed sole, they also protect against slips and falls.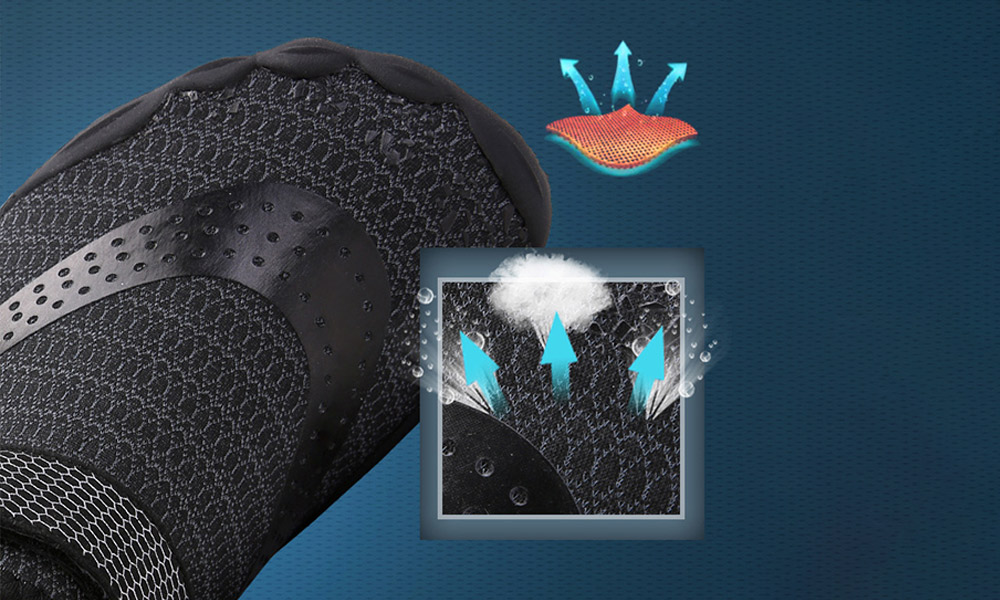 Don't let your shoes get in the way of keeping your feet happy. Grab yours NOW!
Why Are Zekear Ultra Comfy Water Shoes So Popular?
I'll tell you why it's selling so fast we can barely make them fast enough. Right now it's at a special introductory discount at 50% OFF!
Every pair of Zekear Ultra Comfy Water Shoes gives you Incredible Health Benefits!
Zekear Ultra Comfy Water Shoes are the best option when it comes to all terrain footwear. They provide full-coverage protection, they are even more comfortable than your boots and sandals!
It can be hard to enjoy if you are not fully prepared, so wearing Zekear Ultra Comfy Water Shoes that prevent you from infections and injuries really makes a difference.
Performing your best while staying safe with Zekear Ultra Comfy Water Shoes!
Here's What Thousands Have To Say About Zekear:
So comfortable to wear! I wore them the whole time we were at the water park and they kept my feet fresh and dry. - Max Dawes
They're so light that it's literally like going barefoot but with a nice protective and sole with excellent grip. I love the look and have received many compliments on them.-Jane Smith
Received them as described! These are super flexible, comfy shoes for my snorkeling. I have wide feet and they fit me fine. A really excellent choice. - Zach S.
Conclusion: Is It Worth It?
If you participate in any kind of water sport – whether it's kayaking, snorkeling, wild swimming, coasteering, or paddleboarding – the answer is an absolute YES!
We've all been there. You know that feeling when slimy and rough rocks grab and chase your bare feet. Don't let bad shoes choice ruin your day of fun!
Zekear Ultra Comfy Water Shoes are not only far more comfortable than your bare feet or sneakers, but also do a much better job of protecting against injury. They are the go-to water shoes for travelling everywhere from beach vacations to your local pool!
The time to buy Zekear Ultra Comfy Water Shoes is now, and this discount won't last long and it's selling like crazy.
Don't miss out on yours! Your feet will thank you.
The earlier you wear Zekear Ultra Comfy Water Shoes, the sooner you will stay protected, and enjoy the comfort feeling as if you're walking on clouds.
Comment